Fort Worth ENT Audiology Services

Hearing Aids

Hearing aids are beneficial for those suffering from hearing loss. Many patients have a gradual decrease in hearing over time, and may not notice it at first, until they become aware that greater effort is needed to hear. A loss in hearing clearly poses a challenge in communication. State-of-the-art hearing aids are offered at Fort Worth ENT. Our physicians and audiologists will help you choose the most appropriate hearing aid.
How do Hearing Aids Work?

Hearing aids contain small microphones that amplify speech and sounds from your environment right into your ear. The sounds are digitally analyzed and adjusted based on your level of hearing loss and needs, converted back into sound waves, then delivered through speakers in the hearing aid.
Hearing Aid Options and Features

Invisible or nearly invisible hearing aids are fitted deeply inside your ear canal to mimic capturing sounds as an ear is designed to do. Generally, no one realizes or notices you are wearing it. You may wear glasses and use a phone or headset with ease. These hearing aids may not be appropriate for patients with curvy or small ear canals. Hearing aids also come in larger styles that fit behind and over the ear, appropriate for all hearing loss and all ages. All hearing aids use very small batteries that last 5 to 14 days. While any style hearing aid can improve hearing loss, it is important to find the one that best suits your needs.
In-The-Canal (ITC)

Covers ear canal entrance – molded to fit partially into your ear canal
Nearly invisible on front view
Small in size (harder to handle than ITE, but easier than CIC)
Replace batteries approximately every 1 to 2 weeks
Improves mild to moderately severe hearing loss
Receiver-In-The-Canal (RIC)

Small, quick-fitting, lightweight
Less visible than hearing aids with custom ear molds
A receiver fits in the ear canal, connected by a thin earwire to the housing unit behind the ear
No hard dials or buttons
Appropriate for mild to severe hearing loss
Batteries are replaced every 1 to 2 weeks
Completely-In-The-Canal (CIC)

Smallest hearing aid available
Nearly invisible – molded just for you and fits deeply inside your ear canal
May not be appropriate for individuals with diabetes, kidney disease, poor circulation, severe hearing loss, or prone to infections
Replace small battery approximately every 5 to 7 days
In-The-Ear (ITE)

All components of this hearing aid are custom-made to fit within the bowl (concha) of your ear.
Two styles available – one that fills the concha and one that fills the lower portion of the concha
Includes volume control not available on smaller hearing aids
More difficult to talk on the phone – may be made easier with specialized technology
Suitable for wide range of hearing loss
Replace battery every 1 to 2 weeks
Behind-The-Ear (BTE)

Hearing aid hooks over the top of your ear (resting behind the ear); the small tube attached to the hook ends with a custom-molded piece that fits into the ear canal
Appropriate for all levels of hearing loss and all ages
Largest hearing aid, although some newer designs are becoming less visible
This style hearing aid may pick up more wind noise that other versions
Open-Fit

Variation of the BTE hearing aid using a small tube to amplify high-frequency sounds
Ear canal is kept very open to allow low-frequency sounds to be heard naturally
Less visible than the BTE
Suitable for mild to moderate hearing loss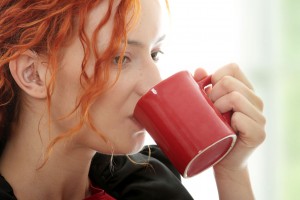 Technology has made wearing a hearing aid much more comfortable today. Bluetooth allows a wireless connection from a device, such as a cell phone, to transmit sound to both hearing aids rather than having a phone to one ear. The same type of Bluetooth technology makes connecting to computers, iPads, and music devices easy, and allows other users to work with the same devices without modifications for someone with a hearing aid. No matter which hearing aid you select, you are sure to find a comfortable match for your age, hearing loss, and lifestyle
If you would like an appointment with one of our physicians at Fort Worth ENT & Sinus please complete an online appointment request or phone 817-332-8848.