Allergy drops, or sublingual immunotherapy (SLIT), are a form of allergy treatment at Fort Worth ENT. Allergy drops are often used as an alternative to allergy shots) that involves placing drops of an allergen extract under the tongue to be absorbed into the body in order to build long-term tolerance to a substance that typically produces an allergic reaction in the patient. They are a safe and convenient method of reducing allergy symptoms, as they can be administered at home and have no reported serious side effects. Allergy drops are recommended to be given 3 times per day every day, with a treatment program often lasting 3-5 years.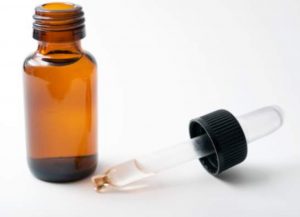 Sublingual drops work in much the same way as allergy shots, with a small dose of an allergen being introduced into the patient to allow the body to build immunity. Drops are placed under the tongue where antigen-presenting cells (dendritic cells) are highly concentrated and the dosage is gradually increased over time until the patient no longer experiences a reaction to the allergen.
Benefits include:
Fewer doctor visits
Conveniently administered at home
Effective for a wide range of allergies
Reduces or eliminates the need for long-term allergy medication
Affordable
Alleviates symptoms for patients not sufficiently helped with other allergy medications
Who Can Benefit from Sublingual Immunotherapy?
Sublingual drops can be used to treat a variety of allergies in most patients from infants to adults. Drops under the tongue (sublingual immunotherapy) can safely be used for patients who were previously considered to be too allergic to undergo allergy shots.
Sublingual drops can especially benefit:
Small children: Many cases of eczema and/or recurring ear infections are related to an underlying allergy. Sublingual drops can be utilized at an earlier age than other treatments to treat allergies which can often lead to asthma and other chronic conditions if left untreated.
Patients with chronic sinusitis or allergic rhinitis: Sinusitis is often related to chronic seasonal allergies which can be treated with allergy drops when other treatments are unsuccessful.
Severe asthmatics: Sublingual drops can be especially beneficial when asthma prevents a patient from being a candidate for allergy shots. Treating the allergy can help build a tolerance to the asthma trigger, as well.
Patients with mold or food allergies: Research now shows great potential for sublingual drops in the treatment of allergies that have previously been unresponsive to allergy shots.
Patients unable to sustain allergy shot treatment: Patients who have needle phobias or those who cannot commit the time required for allergy shots can opt for allergy drops.
Multiple allergy sufferers: Patients with several allergies, such as pet dander, dust, and pollen have shown improvement with sublingual drops.
Treatment Process
Sublingual drops are most effective when administered 3 times per day every day. Although they are given at home, your allergist will continue to monitor your progress every few months, as well as adjust the allergen dosage and retest your allergen tolerance.
Sublingual immunotherapy is a 3-phase process:
Initial oral tolerance: Phase 1 is the initial 3-month period during which the body begins adjusting to the treatment. Symptoms begin to improve and allergic reactions decrease as tolerance increases.
Symptom relief: Phase 2 includes an approximately 2-year period that involves the body's adaptation to the allergen and tolerance build-up. During this time, patients typically experience relief from symptoms and may be tempted to stop allergy treatment due to good health, however, continued sublingual drops are necessary to build long-term tolerance.
Long-term tolerance: Phase 3 is characterized by continued symptom diminishment and the body becoming accustomed to exposure to the allergen. Phase 3 begins around the third year of treatment. Your allergist will monitor your progress to determine how long phase 3 will need to continue, which varies depending on the individual patient.
Patients who regularly take allergy drops in accordance with the schedule recommended by their allergist can typically have their allergen dosage adjusted more efficiently and achieve faster results. Allergy drops have been endorsed by the World Health Organization (WHO) and have been used successfully for many decades.
Learn more about sublingual immunotherapy (SLIT) as an alternative way to treat allergies without subcutaneous injections (shots).
Side Effects of Allergy Drops
After being utilized in countries around the world for many years, allergy drops have no serious side effects reported. The most common side effect is an itchy mouth, which occurs in most patients at the beginning of allergy drop treatment and resolves as tolerance is built up.
In rare cases, moderate side effects include:
Sneezing
Congestion or nasal itching
Itchy, red, or swollen eyes
Mouth, tongue, or lip irritation
Nausea/vomiting
Stomach cramps/diarrhea
Asthma-like symptoms
Our Fort Worth Sinus Center also offers a variety of in-office and outpatient procedures for patients who are unresponsive to other conservative treatment methods. Our board-certified otolaryngologists employ the most advanced, minimally invasive surgical techniques available for those patients who suffer from severe or chronic allergies that can benefit from these state-of-the-art procedures.
Allergy drops are widely considered to be a safe and effective allergy treatment alternative that can reduce or eliminate allergy symptoms. If you suffer from allergies and would like to find out if allergy drops are a viable option for you, please complete an online appointment request or phone 817-332-8848.