Please Review Us!
Testimonials are very important to us at Fort Worth ENT and Sinus. We want to thank you, our valued patient, for taking the time to write a review for our team. We genuinely care about your experience, so please take a moment to review us.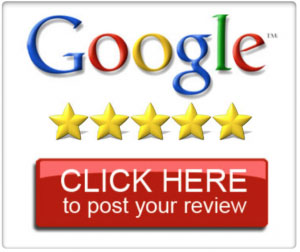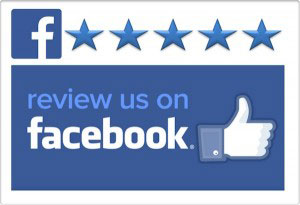 Click here to post a Google Review on Dr. Jeremy Watkins
Click here to post a Google Review on Dr. J. Brad McIntyre.
Click here to post a Google Review on Dr. Sean M. Callahan.
Fort Worth ENT & Sinus Testimonials

Being a physician, I was looking for an ENT who was knowledgeable, skilled, personable and could communicate effectively.  I had the luxury of being able to check around the medical community to get input, and found that Dr McIntyre came highly recommended.   I chose to see him and it was the right choice.
I had a history of prolonged cases of sinusitis, and was mostly a mouth-breather day and night because I just didn't feel I could comfortably pass enough air through my nose. Dr McIntyre performed a balloon sinuplasty to open up my sinus ostia as well as shrink my turbinates to increase the flow through my nasal passageways.  He explained each step to me as he was doing it, and was attentive to my comfort level during the procedure.  
I can breathe so much easier now and finally feel what it's like to breath normally through my nose!  Dr McIntyre and his staff were great throughout the entire process-very professional and personable.  I would highly recommend him for anything ENT related. ~ Dr. Nathan B. 5 Star August 28, 2018

Superb care in every respect… Dr. Sean Callahan provided excellent service and was able to provide proper care for me… He is very skilled–from knowledge in the field, to skill in the use of equipment, to great communication with the patient, and very personable… The office staff and nurses are personable and efficient as well… Also, the patient portal software is well done… I highly recommend Dr. Callahan and his team without reservations! – Brad C. reviewed Fort Worth ENT — 5 star, February 18 at 7:06am

I am very grateful to Dr. Jeremy Watkins. He pretty much was sure of my issue as I described what was going on with me. I had already gone to a neurologist that said I was not leaking spinal fluid from my nose. I am glad I kept my appt. with him anyway. My surgery went well and I just had my final appt. yesterday. Everyone in the office is very friendly. I would definitely recommend Dr. Watkins and Ft. Worth ENT to friends and family. – Katrina S. reviewed Fort Worth ENT — 5 star, February 9 at 11:26am

Very pleased with Dr. Brad McIntyre's care, and appreciate promptness at each visit to the office. Today's appointment was for 930, arrived at 915 and in the car on the street at 947! This was final followup appointment after nasal surgery but all office visits were prompt without long wait times. Dr. McIntyre very cordial, open to questions, did not rush. He was also on time for surgery and one of surgical center staff commented that he was usually on time, which I thought spoke well of Dr. McIntyre. – Jim A. reviewed Fort Worth ENT — 5 star, October 3, 2016

I recently had my first appointment at FTW ENT with Dr. McIntyre. Scheduling was easy enough, wait time for a specialist was reasonable, staff friendly & very professional! My time with the Dr. was comfortable & I felt he listened and believe he is an excellent ENT & I have seen a few in my lifetime. I would definitely recommend him to friends & family. – Patty Bone Jamison reviewed Fort Worth ENT — 5 star, August 9, 2016