Nasal obstruction can be caused by a deviated nasal septum, enlarged turbinates, nasal polyps, enlarged adenoids, tumors, and nasal congestion. Nasal obstruction encompasses anything which hinders the airflow in and out of the nose affecting one or both nasal passages. Nasal obstruction is usually caused by either swelling of the nasal tissue or an anatomical blockage which results in a narrowing of the nasal cavity and the feeling of the passages being congested. Nasal obstruction and can lead to sleeping disorders, snoring, and obstructive sleep apnea (OSA). The otolaryngologists at Fort Worth ENT & Sinus specialize in all treatments for nasal obstruction, which includes at-home treatments, in-office treatments, and surgical treatments.
Causes of Nasal Obstruction or Congestion
Common temporary causes for nasal congestion include:
Chronic sinusitis
Allergic rhinitis (allergies, such as hay fever)
Environmental irritants, such as smoke or dust
Sinus infection
Cold or flu
Certain medications, such as high blood pressure medicine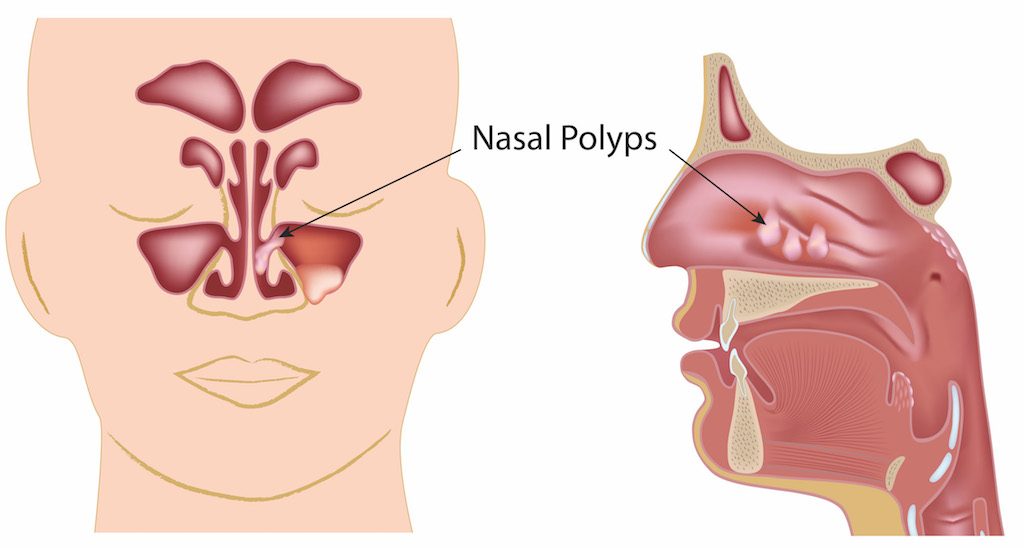 Some common anatomical factors which can contribute to nasal obstruction or congestion include:
Deviated nasal septum (crooked cartilage within the nose blocks the airway)
Enlarged turbinates (bony structures within the nasal cavity)
Nasal polyps (benign growths within the nasal cavity)
Enlarged adenoids (block the back of the nasal passage)
Nasal tumors (benign or cancerous)
No matter what the cause, nasal obstruction/congestion is uncomfortable, and when experienced regularly, can often become a hindrance to your quality of life.
Nasal Obstruction Tests
NOSE Test – Nasal Obstruction and Septoplasty Effectiveness Test
Taking a simple 5 question NOSE (Nasal Obstruction and Septoplasty Effectiveness) test will help in determining how problematic your nasal obstruction is.
Sum the answers the patient circles and multiply by 20 to base the scale out of a possible score of 100 for analysis. Not a Problem – 0, Very Mild Problem – 1, Moderate Problem – 2, Fairly Bad Problem -3, Severe Problem – 4.
Nasal congestion or stuffiness – Circle 0, 1, 2, 3, 4
Nasal blockage or obstruction – Circle 0, 1, 2, 3, 4
Trouble breathing through my nose – Circle 0, 1, 2, 3, 4
Trouble sleeping – Circle 0, 1, 2, 3, 4
Unable to get enough air through my nose during exercise or exertion – Circle 0, 1, 2, 3, 4
SNOT-22 – Sino-Nasal Outcome Test
Fort Worth ENT and Sinus surgeons use the Sino-nasal Outcome Test (SNOT-22) to predict the likelihood of symptom improvement after sinus and septorhinoplasty surgery in patients with chronic rhinosinusitis.
Nasal Obstruction of the Airway and Snoring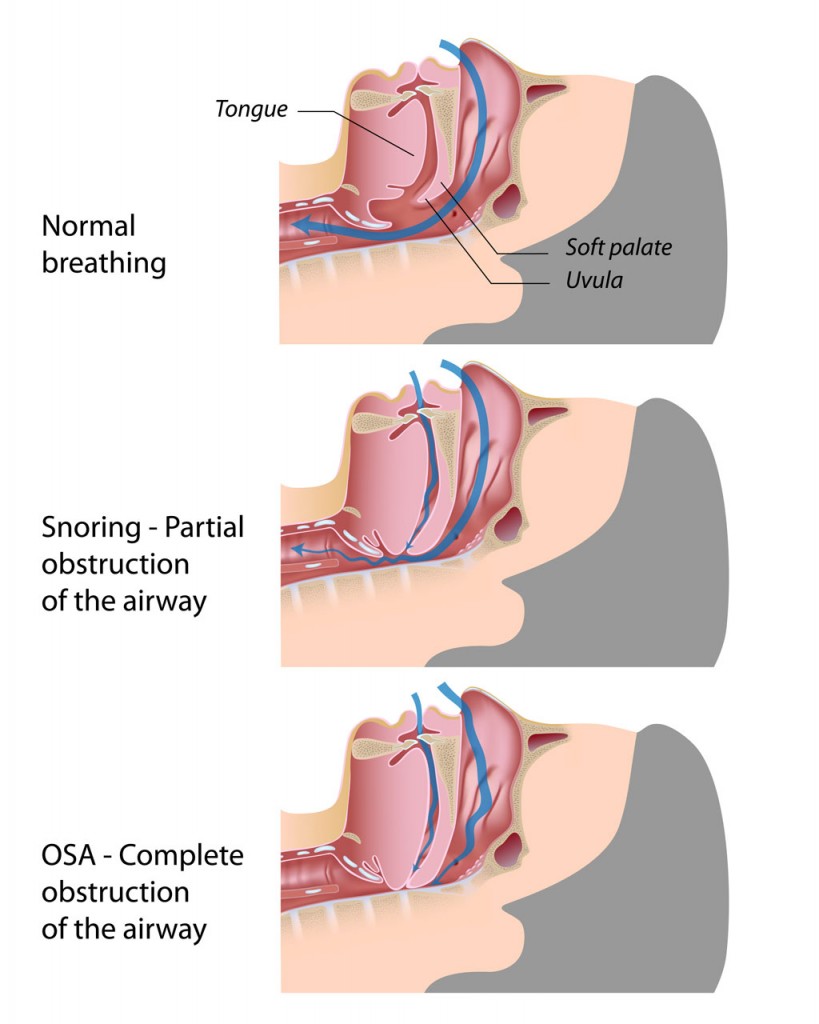 Nasal obstruction or congestion can be a significant contributor to snoring, impaired sleep, and sleep-disordered breathing. Nasal-based snoring is typically caused by nasal stuffiness or small or collapsing nostrils.
The body is designed to breathe through the nose. When nasal breathing is hindered by congestion, the body forces you to begin mouth breathing, which is not the optimal way to pass air into the lungs. Mouth breathing creates a greater amount of negative pressure (vibrating) behind the soft palate and uvula, which, during sleep, can result in snoring. In fact, allergies and nasal congestion are considered to be the main causes of snoring and impaired sleep.
A study conducted by the University of Wisconsin Sleep and Respiratory Research Group found that nasal obstruction led to increased sleep-disordered breathing events, such as snoring, apneas (suspensions in breathing), and hypopneas (episodes of extremely shallow breathing). Study participants with nighttime rhinitis reported more:
Habitual snoring
Excessive daytime sleepiness
Chronic non-restorative sleep
Sleeping in the supine (on the back) position can also increase congestion in the nasal passages, making breathing more difficult and increase snoring.
Other risks of impaired sleep due to nasal congestion include:
Fatigue
Decrease in productivity
Increased risk of accidents
Depression or alteration in mood
Negatively affected quality of life
If you experience chronic nasal congestion and disruptive snoring, you may be at risk for obstructive sleep apnea (OSA), a potentially dangerous condition characterized by episodes of cessation or pauses in breathing due to obstruction.
Treatment for Nasal Obstruction and Congestion
Treatments to alleviate nasal congestion can help you breathe easier and enhance your day-to-day enjoyment of everyday activities, as well as your quality of sleep. Knowing the cause of your nasal congestion will determine the best treatment for you.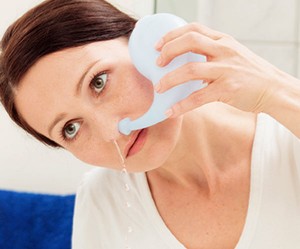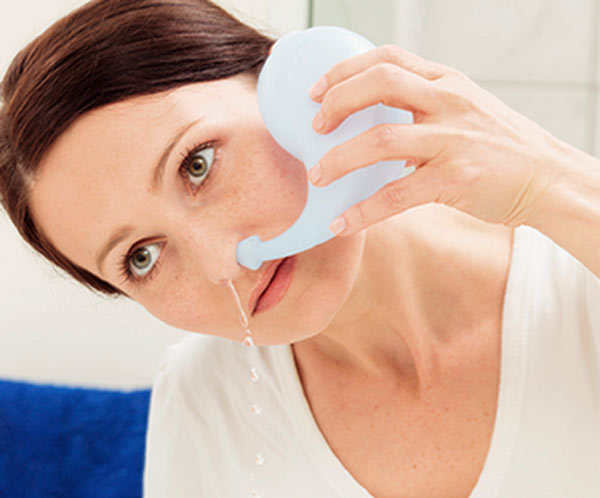 At-home Treatments that may alleviate nasal congestion, and thus reduce snoring, include:
Avoiding any known allergen is a good first step to relief
Nasal and sinus irrigation with a saline solution using distilled water. You can purchase pre-made saline solutions or use a neti-pot or bulb syringe to irrigate the passages
Use a humidifier: Moist air helps keep nasal passages open.
Blow your nose before going to sleep: Try to keep mucous from building up by keeping the airway as clear as possible prior to bedtime.
Use steam to open up nasal airways: A hot shower before bed can reduce symptoms. Breathe the steam in slowly.
Drink plenty of water: Liquid helps keep mucous flowing.
Do not smoke: Outside irritants can worsen congestion.
Sleep on your side or propped up with pillows: Laying on your back can encourage mucous build-up.
Depending on the cause and severity of your nasal congestion, your doctor may prescribe:
Topical nasal steroids or antihistamine spray
Oral antihistamines or steroids
Antibiotics (if a bacterial infection is present)
If the nasal obstruction is due to an anatomical problem and conservative treatments are unsuccessful in alleviating symptoms, surgical treatment may be recommended.
In-office Treatments for Nasal Obstruction
Other surgical procedures which may be recommended to treat anatomical nasal obstruction are:
If you are experiencing nasal obstruction/congestion or disruptive snoring due to nasal blockage, schedule an appointment with one of our physicians at Fort Worth ENT & Sinus by completing an online appointment request or phone 817-332-8848.