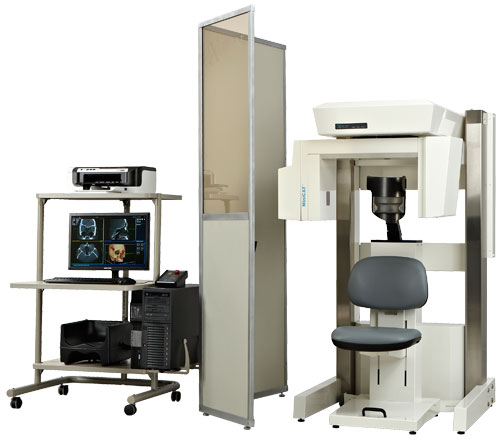 CT scans, or computed tomography scans, use X-rays to create three-dimensional images of the sinus, ear, nose and throat anatomy. This diagnostic information is invaluable to properly diagnose medical conditions or plan ENT & Sinus procedures.
Patients with sinus issues will first be evaluated, discuss symptoms, signs of disease and any pertinent medical history. An In-Office CT Scan will be done if indicated to assist in formatting a diagnosis and medical or surgical plan.
In-office CT Scan at Fort Worth ENT

Our specialized CT scanning technology not only provides more efficient results (you get your diagnosis during your exam), but also delivers a much lower dose of radiation. Since our equipment is customized to target only the sinuses, temporal bones and skull base, it does not use as much radiation as a full-body CT scanner.
Our in-office CT scanner also allows our patients to be scanned while sitting upright, instead of being subjected to the claustrophobic, full-body version. A typical in-office scan will take only about 20 seconds. Make an appointment today to get faster results!

Xoran In-Office CT Scan

Our In-Office CT Scan, a state-of-the-art Xoran MiniCAT™, is a compact, sitting position computed tomography system designed for high-resolution, bone window imaging of the sinuses, temporal bones, and skull base. MiniCAT™ provides immediate access to images resulting in a faster diagnosis and treatment. Our software is designed for imaging both the sinuses and temporal (ear) bones.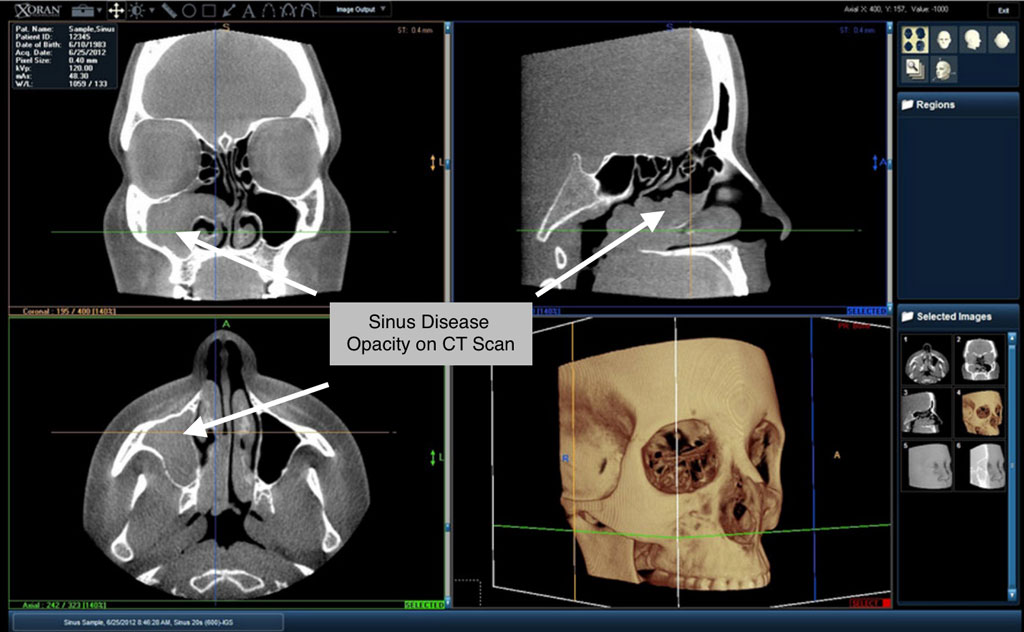 Advantages for the Patient

Comfortable, patient-friendly design
90% less radiation than conventional CT
Visualization of the disease
Faster and better treatment options
Patient's peace of mind
Shortens time for diagnosis
Xoran In-Office CT ScanAdvantages for the Physician

Immediate and accurate diagnostic information
Low dose protocols for largest field of view
High-quality images tailored to your imaging task
Slices as thin as 0.3mm
10 or 20 second scan times
Less than 30 second reconstruction time
Carbon Fiber head rest designed to mitigate patient motion
If you would like an appointment with one of our physicians at Fort Worth ENT & Sinus please complete an online appointment request or phone 817-332-8848.