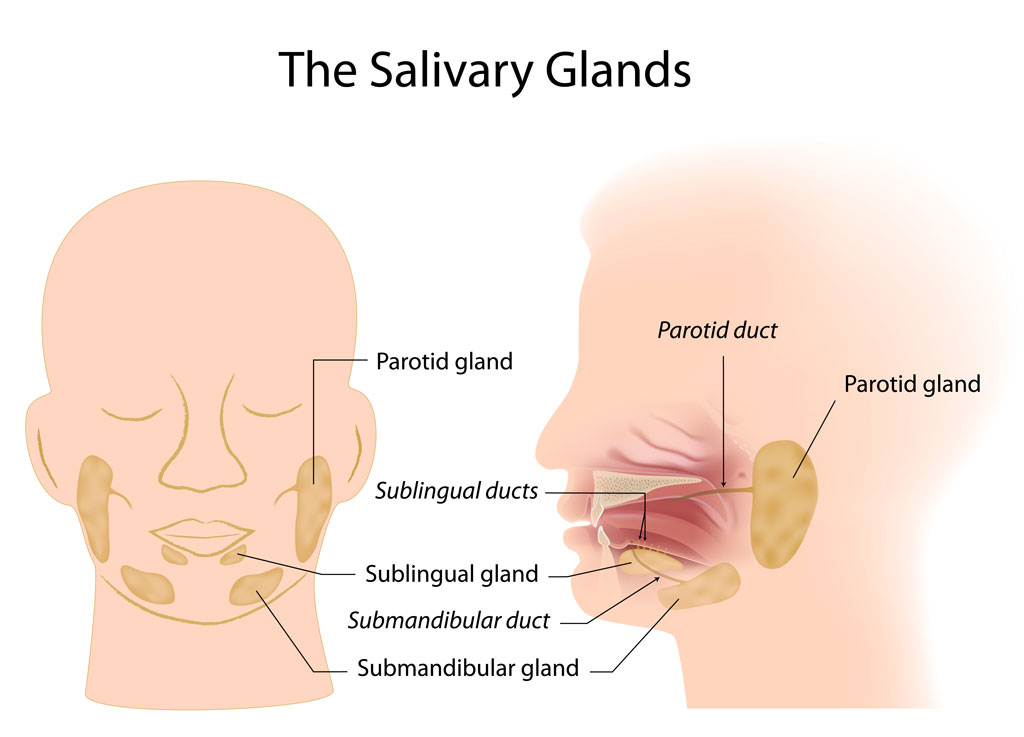 What is a Parotidectomy?
Parotidectomy is an ENT- Head and Neck surgery to remove all or part of one of the major salivary glands (parotid glands) located on either side of the mouth, just below the ears. A parotidectomy is typically performed to remove a tumor in one of these glands but may also be used to treat their chronic infection. Parotid tumors account for over 80% of all salivary gland tumors, and while most of these tumors are benign (non-cancerous), treatment usually involves removal since they can become malignant over time or compress nearby structures as they grow, resulting in additional medical problems.
What are the Symptoms of a Parotid Tumor?
Parotid tumors can present differently in each patient however, some common symptoms include:
Lump in the cheek, mouth, or neck (may or may not be painful)
Facial numbness or paralysis
Sudden facial or neck pain
Weakness or twitching of facial muscles
Unexplained fever, weight loss, or night sweats
Diagnosing Parotid Tumors
Your ENT specialist will want a history/timeline of symptom onset and will manually examine the salivary glands. A CT scan or MRI (magnetic resonance imaging) may be recommended to determine the integrity of the salivary gland system, as well as determine the extent or spread of the mass.
Other diagnostic testing may include:
Salivary gland biopsy: Using a fine needle aspiration (FNA), tissue samples can be obtained and examined to confirm or rule out certain conditions.
Sialendoscopy: Salivary gland dysfunction can be determined through a minimally invasive procedure that helps evaluate the salivary duct system for obstructive diseases, such as cancer or benign growths.
Treating Parotid Tumors
The parotid gland is made up of two lobes, the superficial lobe (outer part) and the deep lobe. The type of surgery performed to remove a parotid tumor is largely dependent on where the tumor is located.
Types of parotidectomy include:
Superficial parotidectomy: If a tumor is confined to the superficial lobe, your head and neck surgeon may remove all or part of the superficial lobe.
Total parotidectomy: A tumor in the deep lobe or in both lobes often necessitates a total parotidectomy which involves removal of the deep lobe and sometimes the superficial lobe.
Both procedures can involve a discreet incision made in the creases around the ear and along the jawline. Trans-oral parotidectomy is am emerging procedure in which certain tumors can be removed completely through the patient's mouth, avoiding any scars.
If parotid gland cancer is being removed, your surgeon will likely remove lymph nodes (lymphadenectomy) from the neck and/or nearby tissue during the parotidectomy. If connective tissue, nerves, muscle, or blood vessels need to be removed, a longer incision may be required. In any case, your surgeon will make the incision in the least noticeable area.
Nerve Monitoring During Surgery
Because the two lobes of the parotid gland are separated by the facial nerve, extreme precision is required while performing a parotidectomy. The facial nerve controls many integral facial movements, such as smiling, closing the eyes, and raising the eyebrows. Preservation of the facial nerve is of the utmost importance at Ft. Worth ENT & Sinus. Our highly-trained and skilled surgeons employ the most advanced intraoperative nerve monitoring devices in conjunction with NIM® Nerve Monitoring Systems during every parotidectomy we perform. While some tumors involve the facial nerve and have already caused damage, this state-of-the-art technology allows your surgeon to locate and preserve the facial nerve and its many branches whenever possible, minimizing intraoperative trauma and risk of facial paralysis.
If you would like an appointment with one of our physicians at Fort Worth ENT & Sinus please complete an online appointment request or phone 817-332-8848.